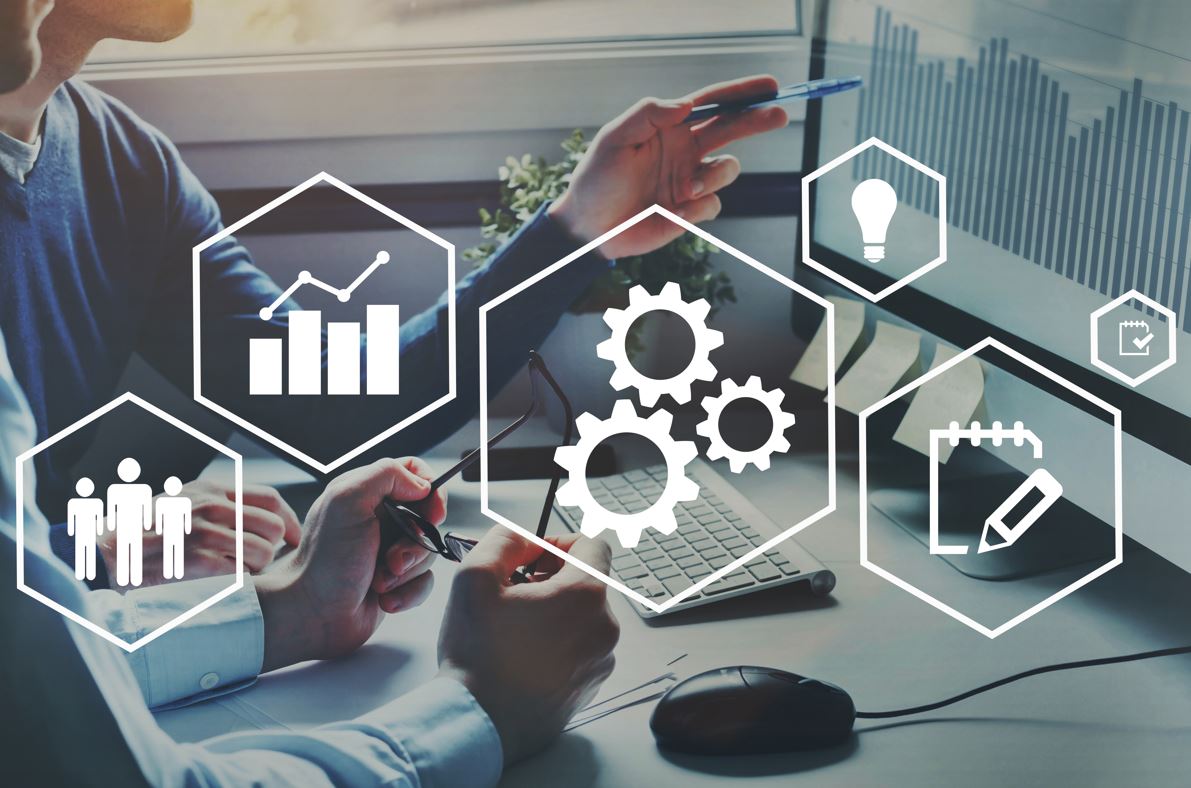 New year, new systems: why it could be time to overhaul the way you work
Happy New Year to all our readers!
As you're well aware, it's important to get your ducks in a row at the start of the financial year – but it's crucial to reassess and re-evaluate core aspects of your business at the beginning of every calendar year, too.
Having recently undergone this exercise, many of our clients have been coming to us with concerns that the systems and processes underpinning their corporate activities are not enabling them to operate efficiently, nor are they supporting their growth.
With this in mind, here are our thoughts on overhauling your company's internal workings to set yourself up for a more productive, effective, and sustainable future.
What's wrong with your systems – and why have you outgrown them?
There are a number of reasons why your own organisation may have outgrown its systems, and, indeed, why you're only just recognising their inadequacies now.
1. You have changed the way you work
In the wake of the coronavirus pandemic, you probably had to adopt some kind of remote working policy, at least while temporary work-from-home restrictions were in place. You may have realised at this point that the technology used by your staff and customers wasn't robust enough to cope with your new virtual setup, and so you've realised that you need to find better, slicker, and more longer-term digital solutions for your teams.
2. You have evolved faster than you planned to
In spite of – or perhaps even because of – Covid, you have experienced unprecedented growth in the last few months or years.
Scaling up effectively and sustainably is no mean feat, especially when factors outside of your control are causing lots of disruption to your market (and the wider economy as a whole). In many respects, it's a 'nice' problem to have, but one of the only downsides of this predicament is, you will probably have started to experience hiccoughs across your departments where your previously adequate systems and processes are buckling under the strain of more orders, more customers, or changes to your business model.
Administrative tasks are taking too long. Documents are going missing. Errors are starting to surface. In a nutshell, you've outgrown your existing way of doing things, because this way of doing things was not designed to do the things you're now doing!
3. You have noticed that your systems and processes are losing you money
The starkest reminders that something needs to change are your dwindling cash flow and your diminishing bank balance. You are actually losing out on profit because you are not keeping a close enough eye on how much your systems and processes are costing you, and whether they are in fact helping or hindering you when it comes to generating and retaining revenue.
This could be because you have simply not invested in the right platforms or technologies, and they are not providing a secure enough backbone for your operations. It could also be down to poor financial reporting, a lack of forward-thinking, or even an ability to forward plan. Either way, something needs to shift, because you're effectively taking one step forward and two steps back as far as your company's profitability is concerned.
So – where do you start?
If you're experiencing any of the scenarios listed above, it's time to make a series of adjustments in-house to ensure your business systems and processes will see you through this next phase of your company's journey.
Here are just some of the ways you can set yourself up for a more productive and profitable 2022:
Meet online where possible
Sometimes, it's more effective to meet in person. We've all missed those watercooler moments; those few minutes of downtime every day where conversations are started between colleagues, and connections are made or strengthened. But it is possible to find a balance between today's post-Covid environment and the working world of the past by adopting a mixed model.
For quicker catch-ups and less urgent chats, encourage your staff to arrange web conferencing calls instead of making physical journeys (or coming into the office at all, if they are happy to work from home for all or part of the week). It will save your teams bundles of time, not to mention significantly reduce your travel expenses.
Use the right accounting software
Every company should now be managing their accounts digitally, particularly in light of the government's Making Tax Digital scheme, which requires all businesses in the UK to keep digital records and submit their VAT returns using approved software. (Remember, too, that self-employed individuals and landlords will also need to follow similar rules to declare their income tax from 2024.)
There are plenty of accounting platforms available. Xero, Intuit Quickbooks, ZohoBooks and Sage are perhaps some of the better known, and FreshBooks, Wave and Kashoo are all tailored to suit the requirements of smaller companies. These systems enable you to manage your invoicing and expenditure, collect receipts, handle your payroll and deal with your tax obligations online; they can also be configured to link up directly with your bank, making reconciliations easy.
The solution you choose will depend on the size and scale of your business, and the complexity of your accounts. If you find that a more basic offering is no longer fulfilling your needs, it could be time to upgrade your package, or switch providers altogether – because an inadequate system is sometimes worse than no system at all. If you need help selecting the right option, the team here at Dartcell can guide you through the process.
Invest in a decent cloud-based CRM or ERP system
Your customer database is the lifeblood of your company. Without it, you'll struggle to store accurate details and notes from all the people who buy from you, let alone use this data to inform smarter marketing campaigns. It's crucial, then, that you invest in a customer relationship management (CRM) system that offers the right functionality and that can be integrated seamlessly with any other technology solutions you are using.
If you want to go one step further, you could start using an enterprise resourcing planning (ERP) system, which can help to keep your inventory management, order management, supply chain management, procurement, and service data functions in check, not to mention provide your finance team with a single source of truth that can be used to develop more accurate forecasts and projections.
Enlist the help of one of our virtual CFOs
As well as suggesting ways to save cash, keep on top of your books and streamline your financial processes, our virtual CFOs can help you find and implement digital solutions that will transform the way you collect and report on your financial data. Having assisted many businesses over more than 30 years, our virtual finance directors have plenty of expertise in supporting companies as they navigate times of change, and deep knowhow gained through experience to see you through your current challenges. Contact us for more information on our virtual CFO services and to book your free 15 minute review.