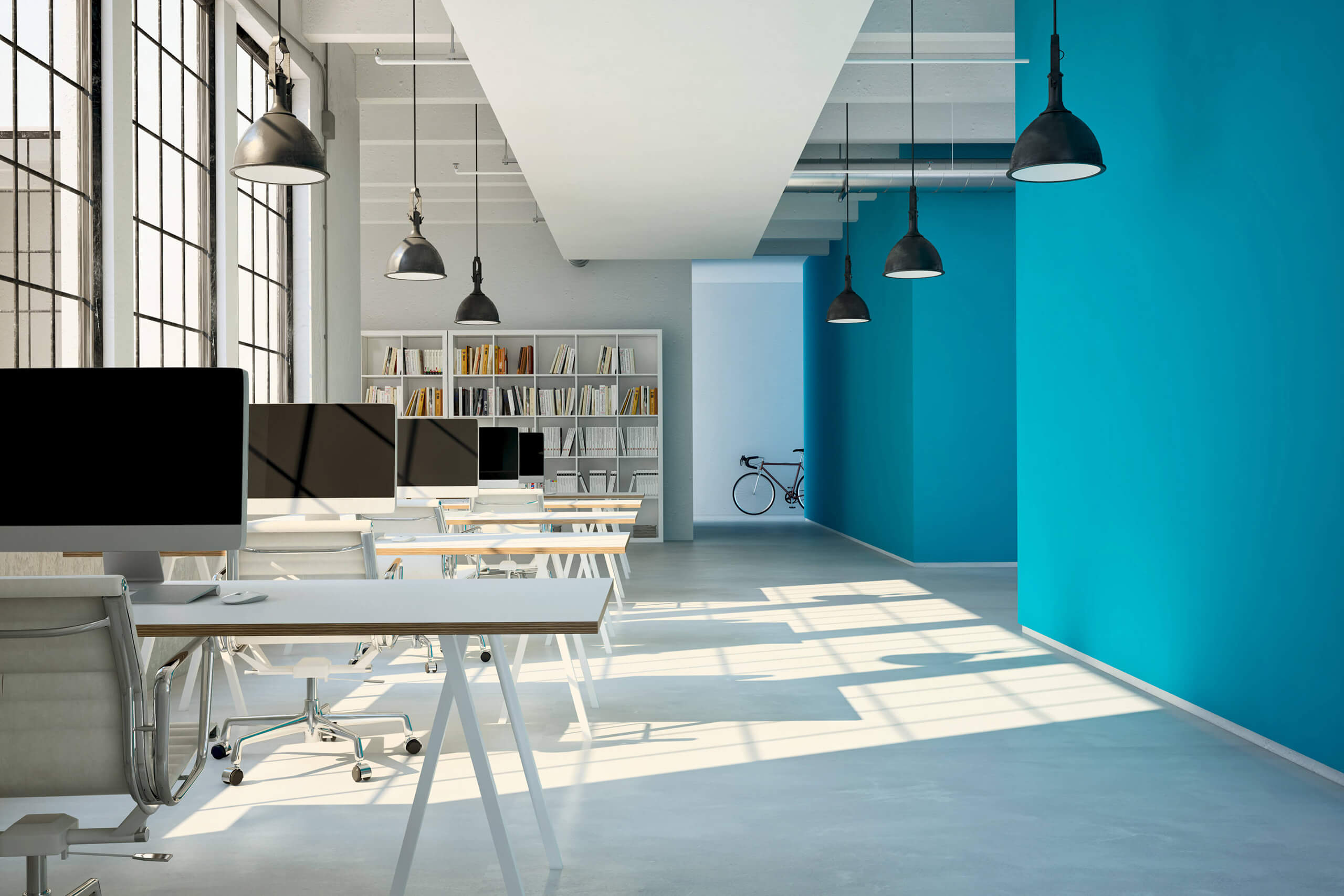 What will your office look like in the future?
Earlier in the year, the government published its roadmap for easing lockdown restrictions in England, with guidance that the latest step would not occur until at least 21st of June. The lockdown easing has been delayed even further, with limits on all social contact now not likely to be lifted until at least 19th of July.
It goes without saying that, for most of the population, returning to some sort of normality will have an enormous impact on their day-to-day lives. But what does this mean for small- and medium-sized business owners who might be encouraging their teams to return to work after coronavirus?
Well, some significant decisions will have to be made, like whether to return to the office, permanently close it, or continue with flexible working arrangements, if these have been successful so far.
To help you find the right solution for your company, we have examined these three scenarios in more detail and asked some important questions.
Closing the office for good
There are many questions you need to answer before you sell or cancel the lease on your office space, because it isn't just about cutting costs. Not having a physical office, where employees can do their jobs and clients can meet with you, will change the look and feel of your business going forward.
Questions to ask your staff and other stakeholders include:
How do your employees feel about not having a physical office?
What impact will it have on your growth, tax and investment plans?
Can your digital platforms permanently take on the role of front of house?
How do your clients/customers feel about it?
There are also more components to consider:
Short-term savings made: Rent (lease holders), heating, lighting, catering, security, equipment, travel, maintenance, insurance, etc.
Long-term investments lost: Fixed costs, tax deduction, additional income stream, equity growth, etc.
Staff: Productivity levels, mental health, internal and externals communication channels, employee benefits (gym membership, clubs, local discounts), working hours, holidays, etc.
The hybrid approach – achieving the best of both worlds
This gives you total flexibility, but there will be additional overheads, planning requirements and systems that will need to be implemented at short notice, such as:
Establishing new ways of working: To include a rota system (to monitor who's in and out of the office), digital or in-person meetings, working hours, etc.
Exploring safety measures: Extra cleaning sessions, social-distancing rules (desk setup, meeting space, ventilation, entrances and exits), on-site testing kits, etc.
All back in the office
Not everyone will want to return to the old office-based ways of working, which means you might struggle to get all your employees on board if your plan is to move back to rigid work structures, resulting in the possible loss of valuable members of staff.
You could also experience a drop in productivity as employees adjust to the change of work environment and extended travel times due to the new social distancing rules.
Plus, it's important to remember that Covid has not been completely eradicated. Another lockdown could happen again, so investing in improved home working could be a smart move.
Now is the right time to find a smarter way of working
We have teamed up with many businesses like yours to help them establish more efficient ways of working. Our financial and legal experts have the skills to look at the bigger picture, so you don't lose sight of your business goals. Contact Dartcell FD Services today to explore your options in more detail.